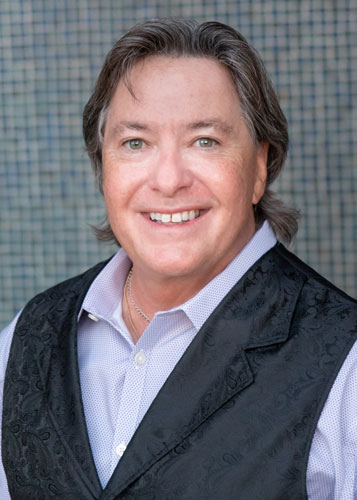 Keith Mark
Keith is a workers' compensation lawyer and has exclusively practiced in this area of law since 1986.
He has spent more than three decades representing blue collar, union workers who have been injured on the job, making sure every one of his clients received all the workers' compensation benefits they were entitled to. No matter how hard he had to work to get them.
"I grew up in a union family. My dad, Robert Mark, didn't finish high school. He left the farm and joined the United States Navy. After serving in Korea, he came to Kansas City and climbed poles for Santa Fe Railroad as a union electrician.

My brother is a union schoolteacher and both of my grandpas were union, one a union autoworker, one a union carpenter. My uncles were union carpenter, union millwright and union printer.

I even married into a union family. Jeanne's dad, George Magochy, was a union autoworker and my brother-in-laws are union pipefitter and union autoworker.

I'm honored to represent blue-collar union workers every day! Now to have all three of my kids join the firm and to help Leah and me fight the heartless S.O.B. employers and insurance companies, I couldn't be prouder!" - Keith
When Keith got out of law school he initially worked at, and in a very short period of time became a partner, at a large defense firm. Although he earned the reputation as the best young gunslinger on the defense side, Keith was never happy in the suit and tie world of an insurance company lawyer.
One day Keith's dad asked him, "How the hell do you sleep at night?" Keith realized he was wasting his incredible talent on the wrong side and decided at that moment to only represent blue collar workers and with his long term friend Leah Burkhead, Mark & Burkhead was founded.
When asked what it was like working for the insurance company early in his law career, Keith said:
"It's like playing for the hated Raiders, stealing their playbook and then coming home to play for the Chiefs!"

"I take a lot of pride in my ability to get my clients what they deserve. Work Comp law is like the old west and I'm not afraid of the O.K. Corral. If there was anyone better, I'd refer my clients to them." - Keith
Education:
J.D., Washburn University School of Law, 1986, Magna Cum Laude
B.S. Marketing, Kansas State University, 1982
Admitted to Practice: Kansas, 1986 | Missouri, 1993 | Iowa, 2016 | Illinois, 2016