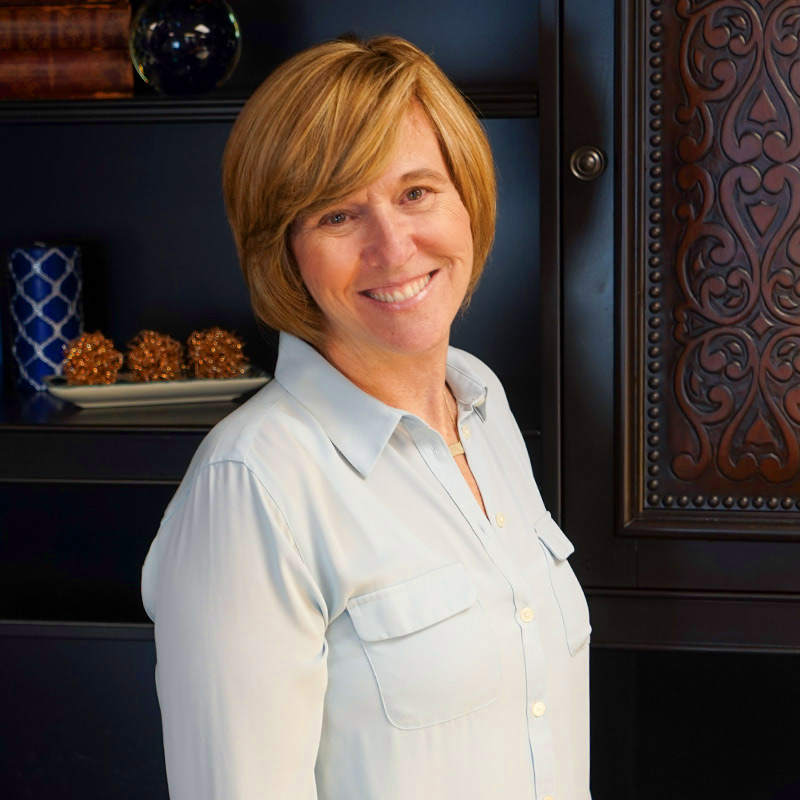 Leah B. Burkhead
Leah has practiced exclusively in the area of workers' compensation law for her entire legal career.
Leah grew up in the Kansas City area and attended the University of Missouri for her undergraduate degree and then went to the University of Kansas School of Law. Upon graduating from law school, she went to work for the McAnany, Van Cleave & Phillips law firm doing workers' compensation defense.
She quickly came to the realization that defense work was not for her. She recounts her moment of awakening when she received a phone call from an excited workers' compensation claims representative wanting to share exciting news.
Leah was expecting her to share news of her engagement but was, instead, left dumbfounded and beyond being disheartened when the "good news" was that a catastrophically injured worker had died, relieving the insurance carrier of further liability.
Shortly thereafter, Keith Mark, her managing law partner at the firm, asked her to leave and join him in a firm dedicated to representing injured workers in the workers' compensation arena.
This led to the formation of the firm of Mark & Burkhead.
She has had the honor of being law partners with Keith Mark since 1992 and takes tremendous pride in representing hard working men and women in their workers' compensation claims.
Leah represents members of most major labor union in Kansas City and especially enjoys representing the strong women of organized labor. Leah has litigated hundreds of cases in the workers' compensation arena during her career and is licensed in Kansas, Missouri, Iowa and Illinois. She is respected by both the bench and bar.
Leah's grandfather was a union pipefitter and helped pay for her law school degree.
My greatest accomplishment is putting the law degree — paid for with my grandfather's union wages — to work for good folks involved in the workers' compensation system.
I try to treat each of my clients how I would have wanted an attorney to treat my grandfather."
– Leah
Leah is married and has two boys, Charlie and Jack
She has been a past board member and has been Chair of the annual Kansas City golf tournament since 2003. Leah is very involved in the youth lacrosse community. She is currently on the board of Lancer Lacrosse serving as Secretary and has been a past executive board member of the Kansas City Youth Lacrosse League.
Leah loves to travel and spends every free moment in the summer at the Lake of the Ozarks enjoying boating and water sports.
Education:
J.D., University of Kansas School of Law 1990
B.S. in Finance, University of Missouri 1987
Admitted to Practice: Kansas 1990 | Missouri 1991 | Iowa 2016 | Illinois 2017