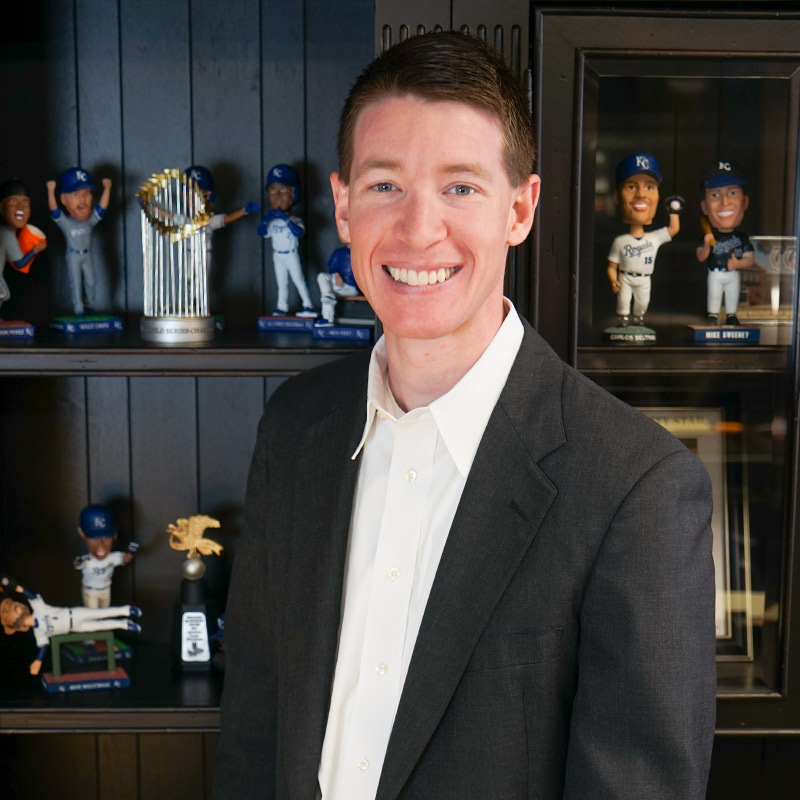 Zachary K. Mark
Zach Mark is a trial lawyer, practicing exclusively in personal injury and workers' compensation litigation.
He represents the interests of people injured — whether on the job in workers' compensation claims, in an automobile accident, in a slip and fall, or as the result of medical malpractice.
Zach represents members of many labor unions in Kansas and Missouri, including Kansas City, St. Joseph and Springfield. He holds an office in the Teamsters' Union Hall in Kansas City, Missouri, and has office privileges at the Teamsters' Union Hall in Springfield, Missouri.
In his young career,
Zach has been the recipient of several awards, including being selected to the KC Magazine Top Attorneys Rising Stars in Missouri & Kansas in 2015 and 2016. This selection is based on peer recognition and personal achievement.
Other professional awards include a 2016 and 2017 Client Satisfaction Award from the American Institute of Personal Injury Attorneys and VIP Membership to the Worldwide Who's Who Registry of Executives, Professionals and Entrepreneurs 2015-2017 Edition.
Zach is a member of the Kansas Bar Association, the Kansas City Metropolitan Bar Association, and the Johnson County Bar Association. He also speaks on a frequent basis on the topics of workers' compensation and personal injury at various union seminars and steward meetings in Kansas and Missouri.
Education:
J.D., Washburn University School of Law, 2013, Cum Laude
B.S. Business Administration, Kansas State University, 2010, Summa Cum Laude
Admitted to Practice: Kansas, 2013 | Missouri, 2014